Donate to Twin County Humane Society
The Twin County Humane Society is an all-volunteer operation. Your donation will go directly to improving the care and enhancing the welfare of animals where it will have the most impact.
There are many ways to help the animals of the Twin County Area, see all your options below!
Click on the Paypal button to help homeless animals in the Twin County area. To make your donation recur monthly be sure to check the "Make This Recurring" check box on the PayPal screen. A PayPal account is not required to make a donation. Your support and generosity are extremely appreciated!
Be on the lookout for our Donation Boxes!
Thank you to the following businesses for hosting a donation box:
Healing Springs Animal Hospital, Galax
Galax Veterinary Clinic, Galax
Shoney's, Hillsville
Carroll Veterinary Clinic, Hillsville
Red Hill General Store, Hillsville
Hillsville Mercantile, Hillsville
County Line Cafe, Galax
El Torito, Galax
J.R. Pet Services Waggin' Train, Woodlawn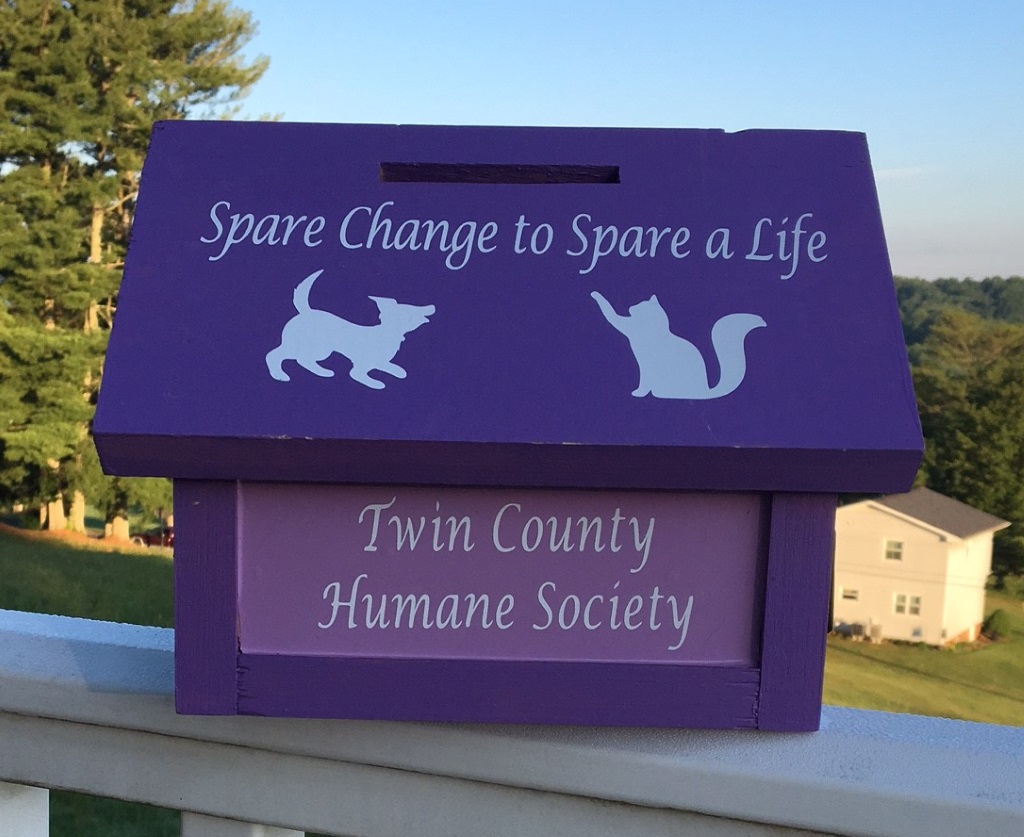 TCHS also provides pet food to pets in need throughout the Twin Counties. You can donate to hungry pets by dropping food at one of our donation bins (locations below) or sending it directly to us by ordering from our Amazon wish list.
Thank you to the following businesses for hosting a pet food donation box:
Tractor Supply, Galax
Food City, Galax
Skyline Bank, Hillsville
Galax Veterinary Clinic, Galax
Carroll Veterinary Clinic, Hillsville